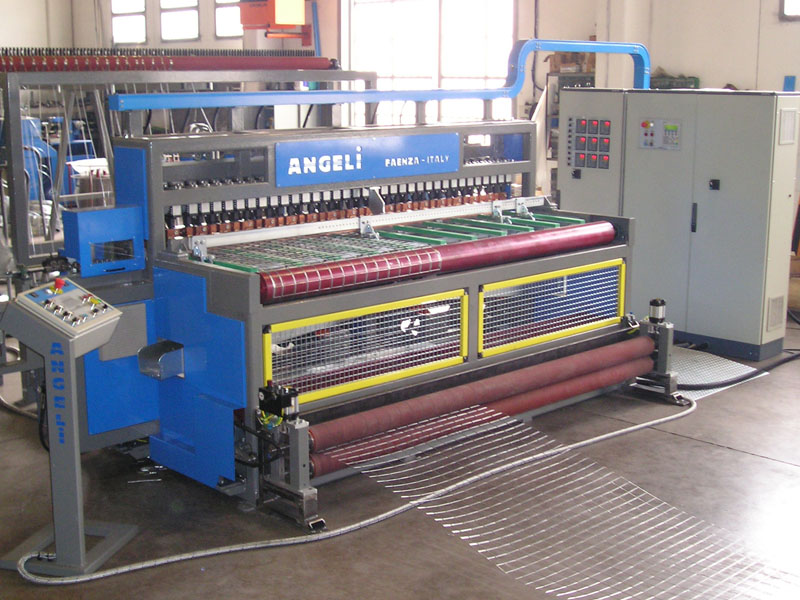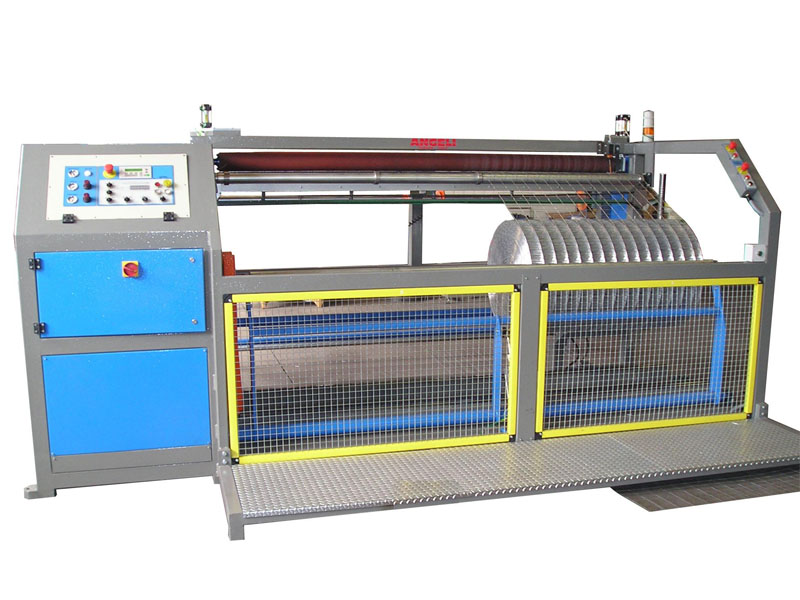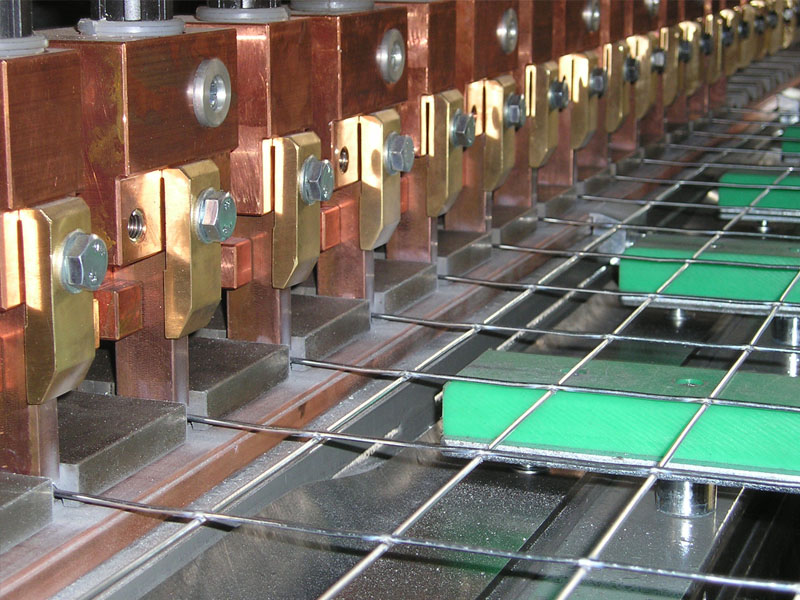 Features:
Machine for the production of electro-welded mesh in rolls.
Great versatility allows the production of a full height network by cutting it laterally in the longitudinal direction thus obtaining two rolls.
During the welding process the wire is held in position by means of a series of guides preventing the deformation of the stitches Formation and expulsion of the roll at the end of automated production.



Technical data:
Max mesh heigth: 300cm

Wire diameter: 1.8/3mm

Cross wires step: multiple 25mm

Longitudinal wires step: multiple 25mm

Step for minute: 80

Wires supply format: coils